Patient ADVOCATE for You.
Struggling to manage a medical crisis?
​
Welcome to Patient Advocate For You
Patient Advocate For You (PAFY) was founded in 2008 by a registered nurse Sharon Gauthier. Sharon went to nursing school late in life with a family, and a sick husband. Caring for a spouse who was struggling to navigate our broken healthcare system she experienced firsthand the chaos, lack of communication, and dangerously poor level of care. It was at this point Sharon decided to start a company that would support not only the patient but the family and the system itself.
Sharon's vision was to have one person in charge. To have a registered nurse with experience be that person who would know how to coordinate care in a way that satisfied the needs of the patient while informing and assisting the family what it meant to be "In The System." How is the patient affected? What questions to ask? What can they expect? What are the options? Can you challenge the process?
"The role of our patient advocates is to enable clients and client communities to actualize choices and access resources available to make those decisions.​"
-Sharon Gauthier MSN/BSN/RN/CGM/CEO/Founder
​
PAFY Advocates Help Empower Patients and Their Loved Ones To:
• Better Understand Medical Conditions and Treatment Options
• Demand and Receive Proper Medical Care
• Effectively Communicate With Doctors and Hospitals
• Learn About Prescribed Medication and Proper Dosages
• Receive Appropriate Counseling for Patients and Family Members
• Analyze and Consolidate Financial Liabilities Related to Healthcare
• Identify the Right Facilities and Plan of Action for the Elderly or Infirmed
Our Mission
Our Mission
To empower people in their healthcare through advocacy, education and guidance navigating the healthcare system. Our thoughts and decisions driven by patient-focused values ensure that our practice is caring, innovative, scientific and empowering. We value each customer and respect their opinions and confidentiality.
Our Vision
Patient Advocate for You will distinguish itself as a leader in patient advocacy redefining the role of the registered nurse as an independent advocate. We promise to provide professional guidance and support through the healthcare system; delivering personalized care management enabled by skill and motivated by compassion.
The No-Obligation Care-Needs Assessment provides you with all of your options.
All things start with an initial need-assessment of you and your loved ones overall situation. This is a no-pressure, no obligation and 100% confidential consultation meant to provide an objective and expert synopsis of your situation along with the best possible options available.
Take control of your family's healthcare
We have the answers you're looking for! Speak with a Registered Nurse Patient Advocate today!
​
REGISTERED NURSES
provide compassionate expertise ensuring the best available care
Our process is simple. Available 24/7 first contacting PAFY will access you to someone who listens to your story. In doing so we are able to quickly assess what your needs are and share our thoughts. We will then set up a meeting with all involved. We will assess and prioritize your needs providing you with a clear vision on first goals and how we can achieve outcomes. We track our progress throughout the case while communicating frequently with all parties involved.
CARE COORDINATORS
we are expert communicators facilitating patient-centered care
Our registered nurse patient advocates assess the situation and develop a plan of care that addresses all the issues that impact your life to help improve quality and create balance. Our collaborative approach with the patient, family and healthcare system is proven to work with clients who have trusted us for years. It means you will be well supported by an expert registered nurse patient advocate at all times through all issues.
COLLABORATIVE LEADERS
we create positive outcomes and bring value to patients
Having someone be your voice when you can't. A registered nurse patient advocate is the best choice when you need someone to understand the system, labs, medical language and testing. It's all about you and your needs with consistent personal care coordination with an expert navigator available to you and your family at all times. Not in charge of you but in charge of the details.
EXPERT CAREGIVERS
we are engaged as advocates on behalf of patients and families
While you navigate your illness, we navigate the system. Your family can embrace you as a family member. While you and your family are managing your illness, we manage the details of your care. Not to worry about physicians talking to each other, medication changes, transitioning to home or rehab and working for you. Your doctor will be updated and informed so your care will continue after discharge.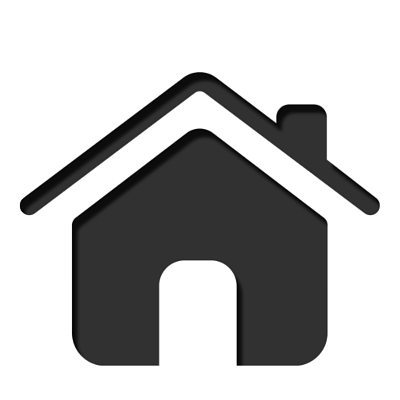 Welcome to Patient Advocate For You​
2012 BUSINESS CHAMPIONS AWARDS
"I will continue to refer Sharon every opportunity I get. If you or anyone you know has ever been in a hospital or nursing facility, you know an advocate is absolutely necessary. I can tell you, you will want Sharon advocating for you, your family or friends."
Joe Petrowsky
Owner, Right Trac Finacial Group, Inc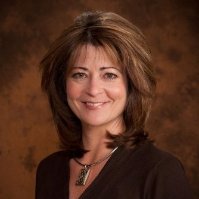 "Sharon is a trail blazer in RN Patient Advocacy. Her experience as an RN and her entrepreneurial spirit is an inspiration to those iRNPAs that have come after her. She is extremely passionate about her role as an RN Patient Advocate and will exceed expectations for individuals and families that hire her."
Mary Aime-Juedes RN, BSN, IRN
CEO/Owner, RN Patient Advocates of Scottsdal, PLLC, PRIME for HEALTH, LLC
​
For immediate support call toll-free 24/7 Toll free 1-844-pafyrns
Toll-Free 24/7
1-844-PAFYRNS​